Artisan Day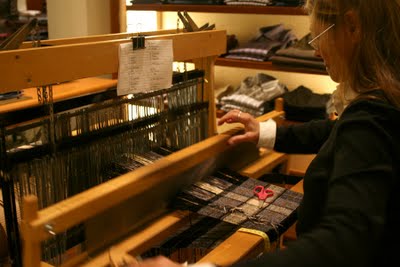 We went over to Barney's to check out the Artisan's doing what they do but instore. Really awesome and inspirational. There was this lady looming a scarf.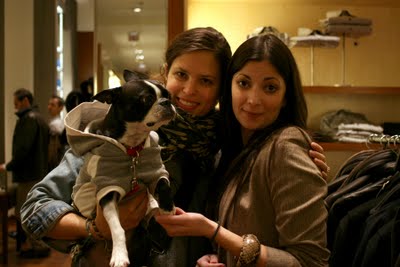 We spotted our friend Navah doing her instore work day.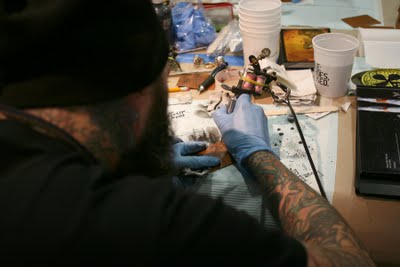 JK5
from Saved Tattoo was there doing leather patches for jeans.
There was this guy hand painting
Evisu
jeans.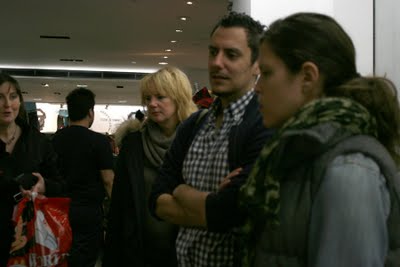 Miguel was there too.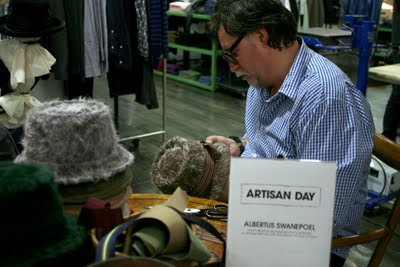 This guy was making hats.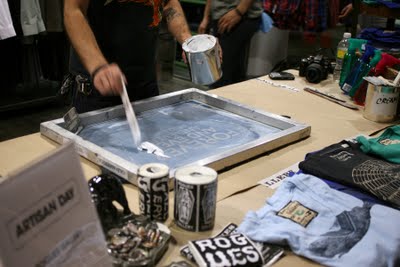 Rogues Gallery
was silkscreening tees.