Domestication....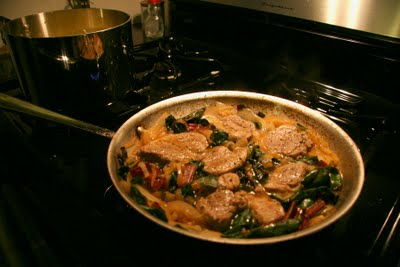 Everyday foods... is our everyother day food. Inbetween our lazy frozen pizza and/or hotdog nights, we like to pull out a recipe from everyday food mag and whip it up.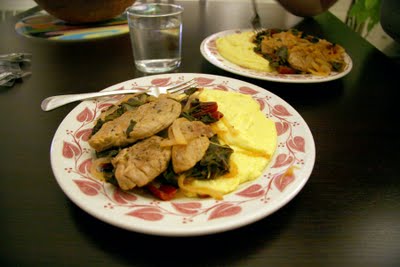 Here's our Pork and Polenta dish we made the other day, takes hours to make but only 20 minutes to eat.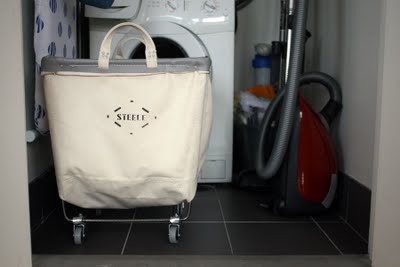 Finally we picked up one of these mini canvas carts you see at the drycleaners or being pushed by homeless people. It's our new hamper system we can push around.