TV SPECIAL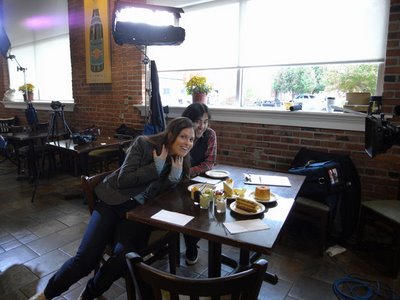 We took time out of our busy schedule to do some filming for a TV special about wedding cakes. The filming took place at
SoNo Bakery
in Connecticut, the owner John Barricelli is Martha Stewarts pastry chef.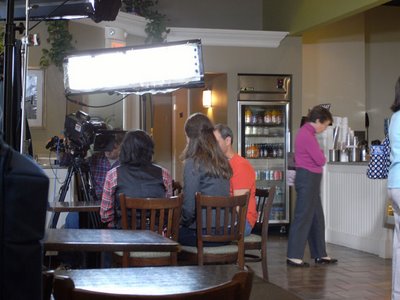 Here we are being filmed.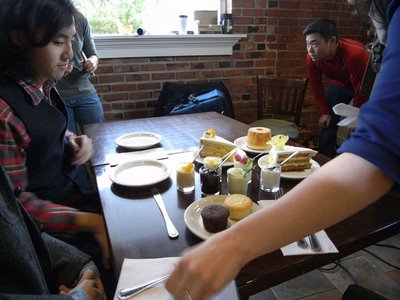 All the tasty goodies we got to try.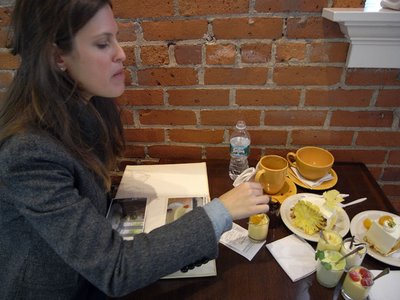 After the shoot Amanda took on the task of eating the leftovers...
Jill drove us to the bakery and wanted to help Amanda with her task she took on.