Halloween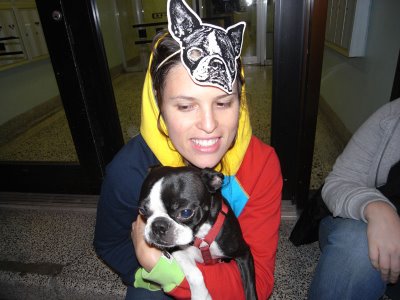 Halloween Night! The night all the kooks and the crazys come out. Since we live right around the corner from where the Halloween parade starts we enjoy sitting on the stoop and just watch the madness go by.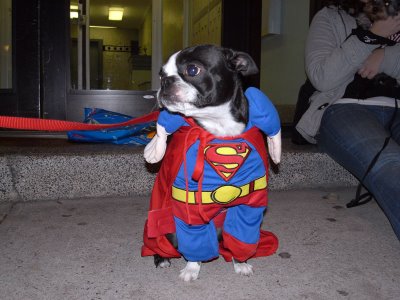 Luna got to borrow a costume here she is as Super Dog!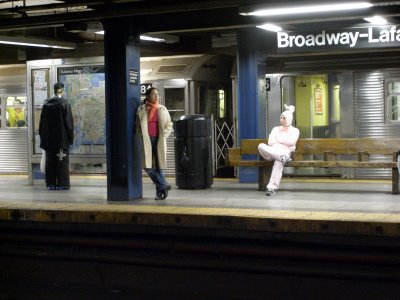 We decided to meet up with the Glantz's. So we hopped on the subway, we caught this rabbit waiting for the train.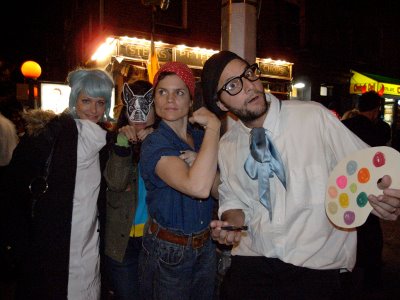 Here's the crew Steph (Milk-chan character lookalike), Amanda (Luna) and the Glantz's (Rosie the riveter and painter extrodinaire). We spent hours just standing and watching all the crazy costumes go by.