Louis Vuitton x Brooklyn
Last Thursday night I had the honor of attending the Brooklyn Ball, honoring the opening of the Murakami exhibit at the Brooklyn Museum with my good friend Delia (thanks Delia!!!) Words nor pictures can describe the night in its entire glory. This is my attempt at trying to capture to this awesome experience hanging out with New York's elite.
Before you entered the party in the museum, LV put up a faux-Canal St; fake bags and aggressive salesman included. There were party goers who actually thought that street vendors were trying to actually sell this stuff to them as the entered. Appalling! They didn't stick around out there long enough to realize it was to make the party aware of how serious LV takes counterfeiting.

...and these were for sale for reals.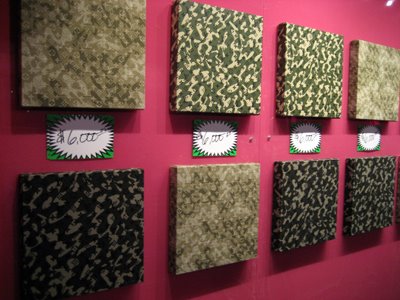 Anyway, we finally get into the party, followed on the heels on Kristen Davis. We caught the end of the cocktail portion of the night in the galleries of the exhibit. There was no getting near Mr. Murakami, the honoree of the evening. He is super cute. We got to see some of the art and some Marc Jacobs.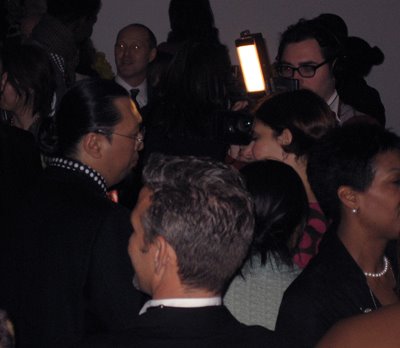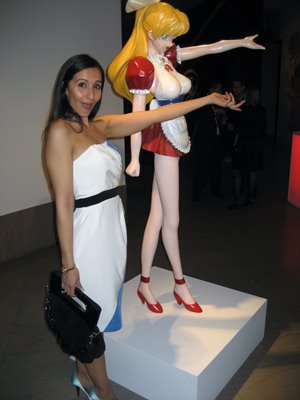 It was actually a blessing in disguise having to go to the sit down dinner soon after, my hot pink peep toe Loubs were not meant to be museum gazing footwear. Off to the Nobu catered deliciousness.....

I've always wanted an alias, and Delia ain't Dalia...and what the heck are all these glasses for????
Best part of our table was Bravo's famous housewives! So gracious, Hi Francois! Enjoy the Luna charm!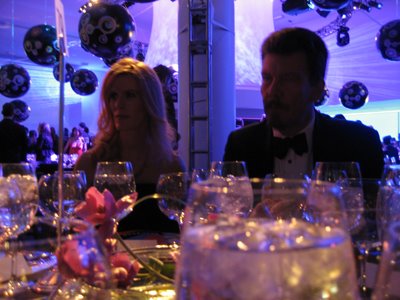 Kanye sang a lil ditty...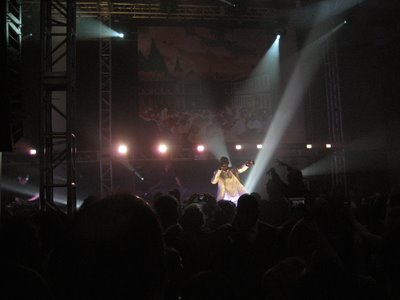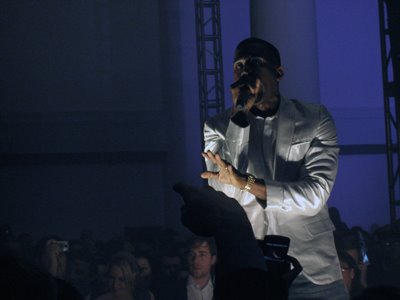 ...and I was sent home with some treats for Jerry. It couldn't have been a cooler night with my girl Dalia, I mean Delia.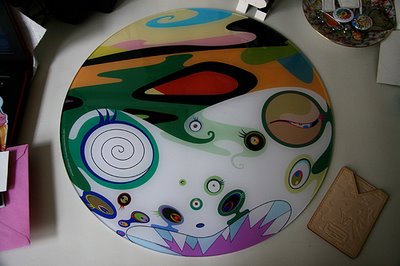 Thanks Mr.Murakami for being on Jemanda's schedule!