www.babygap.com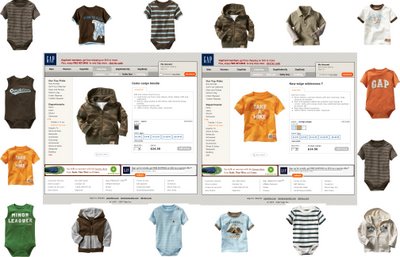 How long has it been? I couldn't even remember my username & password into Blogger.
Anyway, I am proud to announce that my babyGap influence is currently online as we speak/type! I encourage you to buy as many gifts for your children/nephews/grandsons/etc. as financially possible! SHOP AT BABYGAP!
Stay tuned as the full Fall line is in stores June 28th 2007!!!!!