Lighten Up, It's Fashion!
MILAN, Italy -- Menswear shows are amazing. Sometimes they are groundbreaking, inspirations to what I design. I enjoy seeing them twice a year. This year as I work for the House of Calvin Klein, the first show was the usual Calvin fanfare.

But then came the ultimate trend. Meggings.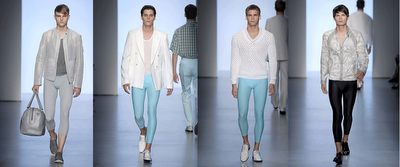 Seriously, this show was yesterday. 2006.