Lucky.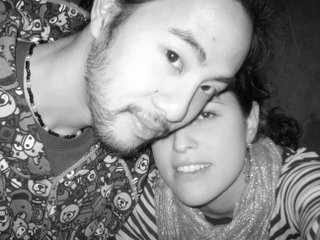 Everyone's got a blog. No, seriously, everybody...I read them everyday. I have a bookmark folder dedicated to these blogists. I see them too, people trekking around my neighborhood armed with a digital cameras. I overhear them brag to their clique, I know they are trying to make me jealous. These people and their announcements: "That's for my blog."
Seriously?! What's a quasi-techie girl to do? How can I get in on this interweb phenomenon?
Luckily and conviently for me I've fallen in love with someone so talented, so creative & so sweet, he took the time to get me on the blog train. Jerry is a talented graphic artist; working in many mediums and noteably his website design for
Staple
and
Jerrydoesblog
. Those are just two rainbow sprinkles on the sundae of his talent.
But, that's enough of him for now (you will find him daily on my left, here and in person.) I would like to present you with the first entry into blogdom from me ever. EVER! I have interests, opinions and questions and this will hopefully be where I will get answers. Where will blogging will lead us, I do not know, I am just excited to be a part of it.